First mock-up is done.
And my notes look something like football plays.
As you can guess, I have a few changes to make. Actually nothing major, just shortening the midsection and taking in some seams while letting out others. Just enough that I have to change every piece in the corset minus the gussets.
Though I'm seriously doubting my choice in gussets for the bust area. Below are some inspiration images to see what I'm going for. And mine fits, it just looks SUPER weird. While wearing it today I thought about changing it all but I'm not sure I know enough to do that without making another duct tape form, which I really don't want to do.
From the Chicago Historical Society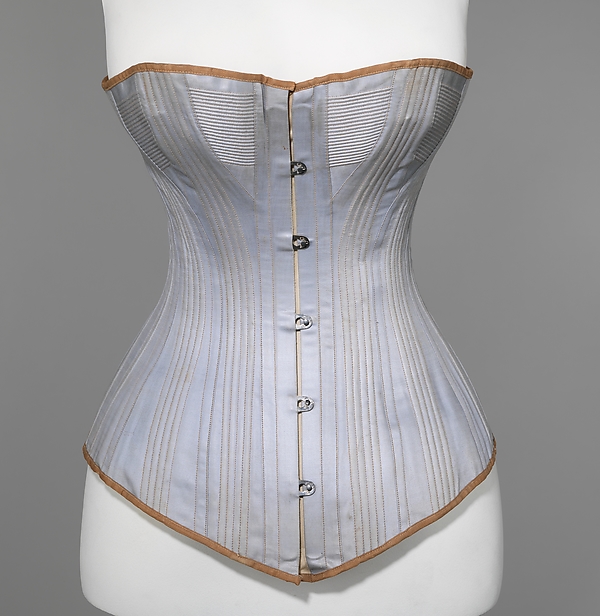 From the Met
Even in the inspiration images I can't really see how flat steel boning could go in without any twisting. Maybe the trick is to use spring steel? But did that exist at the time? Or maybe this style bust gusset is meant for ladies with a much higher bust to underbust measurement ratio than mine?
Any thoughts or hints would be most welcome.